What is Microsoft M365?
Microsoft 365 for enterprise consists of: Office 365, Windows 10 Enterprise, Enterprise Mobility + Security
Although designed for large organizations, Microsoft 365 for enterprise can also be used for medium-sized and small businesses that need the most advanced security and productivity capabilities.


| | |
| --- | --- |
| Local and cloud-based apps and productivity services | Includes both Office 365 ProPlus, the latest Office apps for your PC and Mac (such as Word, Excel, PowerPoint, Outlook, and others), and a full suite of online services for email, file storage and collaboration, meetings, and more. |
| Windows 10 Enterprise | Addresses the needs of both large and midsize organizations, providing users with the most productive and secure version of Windows and IT professionals with comprehensive deployment, device, and app management. |
| Device management and advanced security services | Includes Microsoft Intune, which is a cloud-based enterprise mobility management (EMM) service that helps enable your workforce to be productive while keeping your corporate data protected. |
Manage your enterprise deployment with modern tools from Microsoft 365 or M365. Empower your users and IT to benefit from the easy deployment and productivity enhancements from Windows 10, while still maintaining your standards for security and manageability.  Microsoft 365 for enterprise documentation and resources
In our post today we want to sign-up for a Microsoft 365 Trial account and setup some basic settings to protect the account.  365
There a several versions of Microsoft 365; however we'll be dealing with the Enterprise and Business versions of Microsoft 365.
We need to first sign-up for a free trial account by visiting the sign-up link
Once we have signed up for a Microsoft M365 trial we can setup some basic security policies, here are several screen using the wizard from the default setup screen.  We have already added our domain.onmicrosoft domain and created a administrators account, the following policies are for protecting the domain.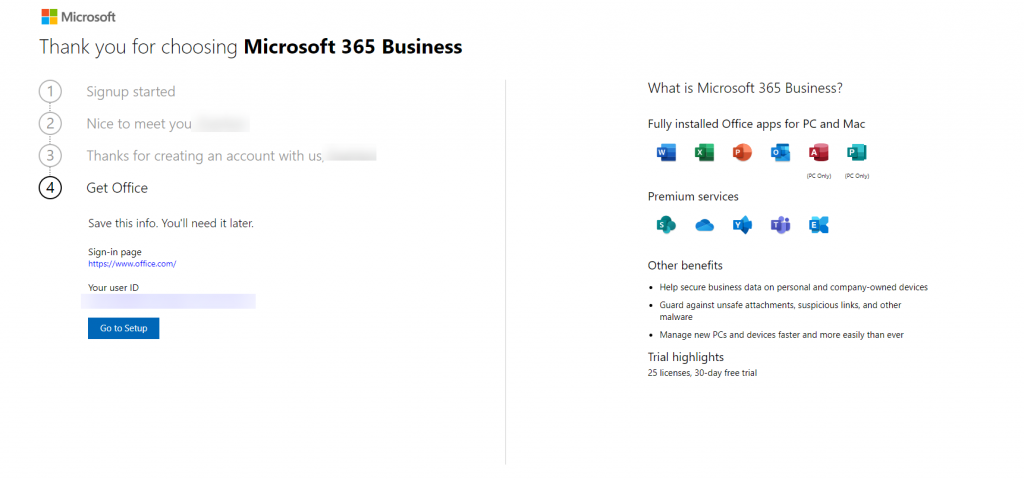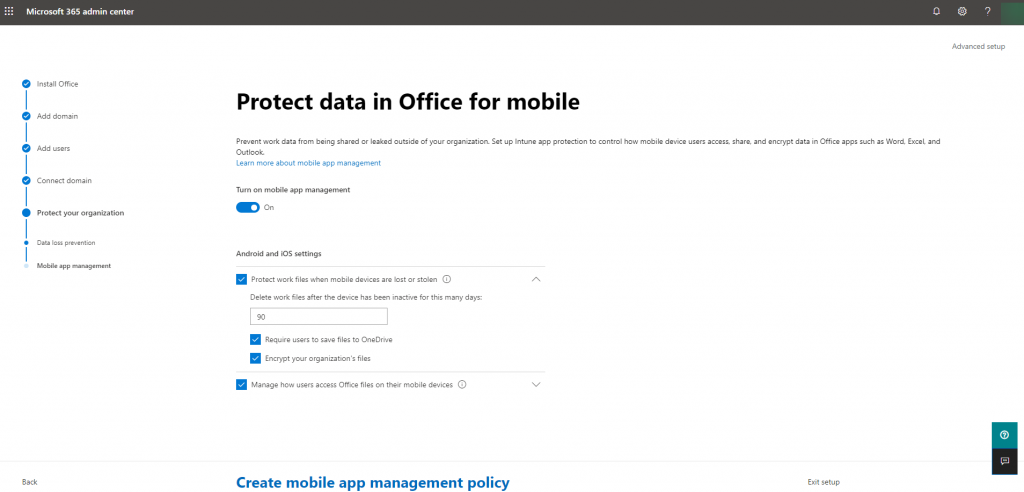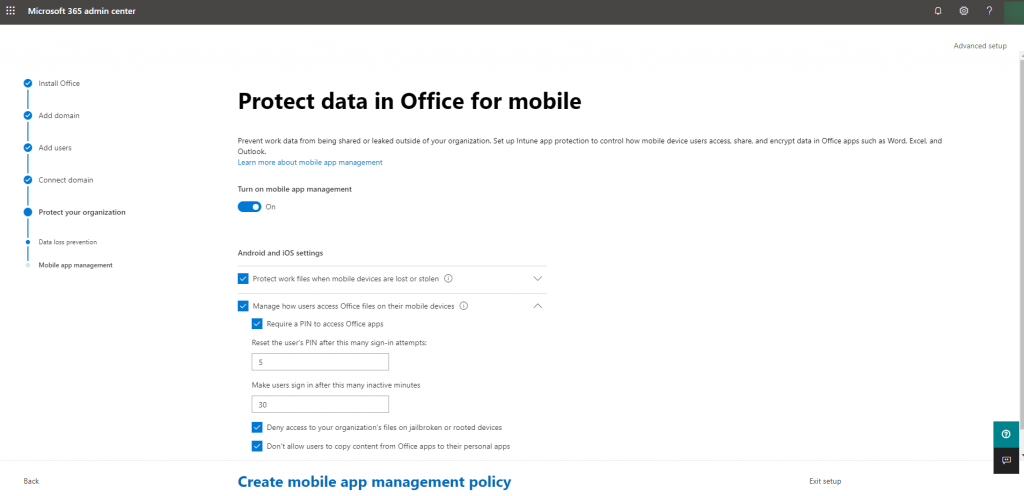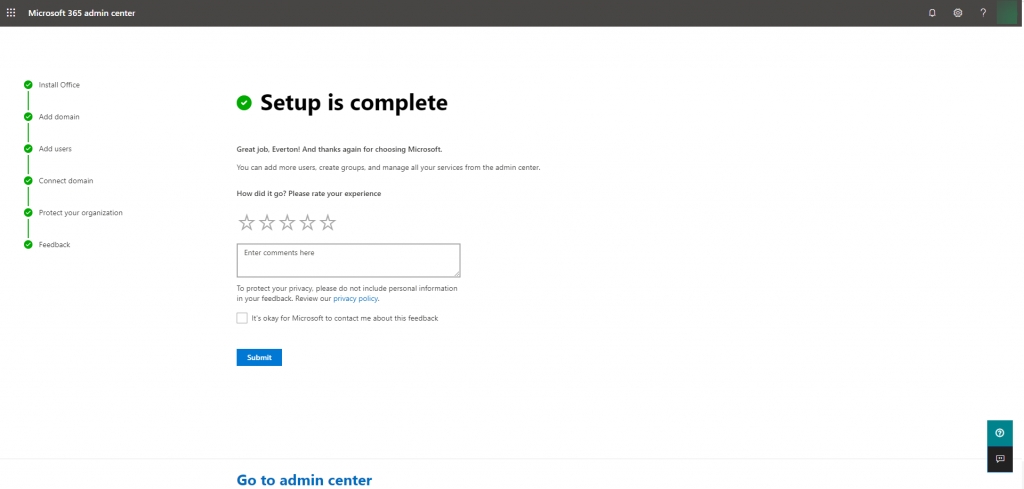 Microsoft 365 for enterprise deployment guide
The Microsoft 365 for enterprise deployment guide steps you through the correct and required configuration of Microsoft 365 for enterprise products and features.
To deploy Microsoft 365 for enterprise yourself, you can:
Deploy the foundation infrastructure for built-in security and integration for simplified management, which makes it easier to ensure your client software is updated with the latest productivity and security enhancements. The foundation infrastructure is organized as a series of numbered phases that build upon each other and towards an environment that supports Microsoft 365 for enterprise workloads and scenarios.If you are a smaller or newer organization, follow the phases in order to methodically build out your infrastructure.However, you can deploy phases or the portions of phases of this infrastructure in any order as needed, one after the other or in parallel, to integrate with your current infrastructure, fit your IT plans and resources, and meet your business needs. For a simplified deployment for non-enterprises, click here.If you are an enterprise organization, view the phases as layers of IT infrastructure, rather than a defined path, and determine how to best work toward eventual adherence to the requirements of each layer across your organization.
Deploy key productivity workloads and scenarios on top of your infrastructure. These unlock creativity and teamwork in your organization.
Here's the relationship between the foundation infrastructure and the workloads and
Listed below are several resources to assist you in realizing the value of Microsoft 365; and how this productivity suite can secure, defend and safeguard your enterprise in today's modern world of security threats.